Unlimited Telemedicine + Prescription Discounts
Because you have more important places to be than the doctor's office.
Like
work.
with the family.
on vacation.
Call 1888-777-9528 to speak with a board-certified physician.
Hooray Health WellCall is a complete, convenient, and affordable solution to getting better on your schedule. 24/7 unlimited telemedicine means that you can speak to a doctor exactly when you need to, for one easy, affordable monthly subscription. And with WellCall's discount prescription finder powered by ScriptSave WellRX, you can quickly and easily find the best prices on prescription medications at pharmacies near you.
Talk to a board-certified doctor
WellCall quickly connects you with a board-certified physician via phone or video call.
Easily call a care coordinator who will triage your condition and assign you to a doctor.
You'll soon be speaking with a U.S. board-certified physician who can consult your condition and prescribe medication for acute illnesses, sending the prescription to a pharmacy of your choice.
Pick up your discount prescription
If your treatment plan calls for a prescription, you can use WellCall's discount prescription finder to compare prices from thousands of pharmacies nationwide. From there, you can choose the location that's most convenient for you. You'll give this pharmacy information to your prescribing doctor, who can submit it electronically to be filled.
Next comes the hard part: leaving the house.
You'll be able to pick up your prescription at your chosen pharmacy, instantly saving 60-80%* at the register when you show them your WellCall discount card.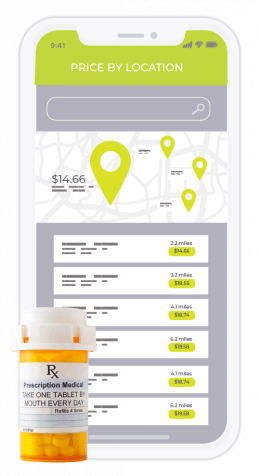 Save at the pharmacy, wherever you are.
Save instantly at the pharmacy with our discount prescription program powered by ScriptSave WellRX. Use the WellCall discount prescription finder to compare prices at pharmacies in your area. Savings average 60%, and, in some cases, can be 80% or more!*
*Savings vary based upon the medication and the pharmacy you choose to use according to ScriptSave WellRX.